Are you feeling anxious, experiencing burnout or struggling to manage your stress-levels while working in sales?
Just like a Pro Athlete - you need to develop a strong Mental game if you want to perform under pressure, overcome daily adversity and succeed in sales.
Access the immediately actionable Mental Health, Mindset, Resilience and Stress Management strategies that I've shared with over 2500 salespeople to maximize your sales performance.
Watch the First Session for Free by clicking "Preview" and find out WHY improving Mental Health will lead to better sales performance and improve your well-being.
What are people saying about working with Jeff and the Sales Health Alliance...
"For better or for worse, COVID has changed sales leadership. The approaching obsoleteness of old tactics and thinking has quickened. While we have inherently understood the importance of positivity, confidence, and supportiveness, we've underinvested in those areas, instead stressing skill building and top-down solutions. This has never been more clear to me than after my first talk with Jeff Riseley. His Sales Health Alliance provided insights to me and my sales team that helped reps and their leaders better understand how to live with the stress our chosen career is guaranteed to create and how to build resilience to use it as fuel for our success."
VP Sales, Outreach
"Two months ago at our 6sense Field Kick Off we decided it was time to start addressing it with the team. We brought in Sales Health Alliance and Jeff Riseley to help lead the discussion. Jeff Riseley was fantastic, and our teams were leaning in on each session over several weeks. He helped us think about ourselves as corporate athletes, and how to perform at our best by taking care of our minds. By recognizing that our mental health is typically the bigger culprit holding us back from our potential. The lesson I learned… just start talking about it, and understand there are ways to help our team members navigate these challenges."
SVP Sales, 6sense
"Just like so many other high performing competitive roles, sales people need training to manage their stress and mental health to stay in top shape. As revenue leaders we invest in skill development and make efforts to grow our team's development on the craft of sales. Any world-class revenue organization looking to drive exponential growth in their business and people should also be investing in the tools and training to manage mental health like what that Sales Health Alliance provides."
Head Of Sales – North America, Shopify
What did this Enterprise Account Executive think of the online course?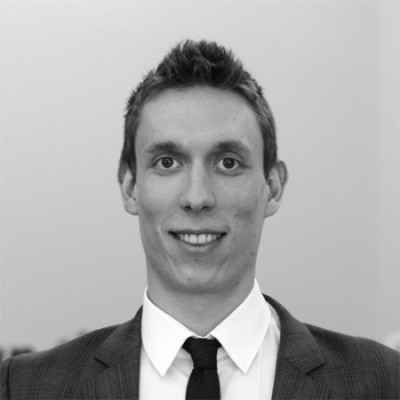 Hi, I'm Jeff Riseley - Founder of the Sales Health Alliance
As the Founder of the Sales Health Alliance and with over a decade of sales experience, Jeff understands the importance of Mental Health in achieving peak sales performance.
Battling anxiety, insomnia and panic attacks throughout his sales career - Jeff has used his knowledge of Mental Health to inspire sales teams to reach their full potential through better Mental Health and well-being.
I'm passionate about the environment and donate 10% of sales from this online course to One Tree Planted to help global reforestation projects combat the effects of Climate Change. You can learn more here.