This online course was born out of two very simple beliefs about Sales:
Working in sales can be extremely stressful. When sales teams become anxious, depressed and burnt out, their Mental Health declines. As a result, their performance and well-being suffers. Period.
Salespeople are not numbers on a dashboard and they are not parts of a machine. They are Corporate Athletes and a healthy mind will lead to greater success in sales. Period.


Some numbers Sales Teams should know about...
"More than 2 in 5 salespeople struggle with their Mental Health." - Sales Health Alliance
"For every $1 put into scaled up treatment for common mental disorders in the workplace, there is a return of $4 in improved health and productivity" - World Health Organization
"Mental Health is costing the average team of 10 sales reps $24,690 per year" - Deloitte
What is this course about? Is it for me?


Key Learning & Outcomes:
Build awareness around the importance of Mental Health in achieving peak sales performance and well-being.
Learn to identify sales burnout and declining Mental Health in yourself and in your team.
Understand how anxiety works and how you can start an upward spiral to become less anxious.
Learn best practices for building resilience to stressful trigger events you face in sales that can impact your Mental Health.
Become a corporate sales athlete who uses stress to their advantage and can effectively Rest & Recover in sales.
Learn how to build good habits, develop EQ and craft mindsets that boost resilience and improve sales performance.
Achieve a happier, healthier and more successful career in sales.
** Update COVID-19 Response: Access the Course for $9 When You Join the Online Community HERE **
Course Curriculum - First Two Sessions Free to Access


What's Included?
+3 Hours of Video Content
+1.5 Hours of exercises to build resilience, improve Mental Health and increase sales performance.
New EBook with +50 additional mini exercises.
Sales Mental Health quizzes.
Certificate of completion.
Lifetime Access.
What are people saying about working with Jeff and the Sales Health Alliance...
"Impactful session for Sales Managers who are looking to keep mental health at the top of mind for their teams. The session (in person workshop) was helpful to understand the psychology of how reps internalize / perceive negative situations within their daily duties, and how quickly a good day can turn bad if we let these negative inputs impact our mindset."
Director of Sales, Indeed
"Jeff does a great job at opening up the topic with flair and make us realize how managing our energy is really the key to being a top performer."
Mid-Market Relationship Manager, LinkedIn
"Jeff is uncovering new ways to view mental health within the sales org. He is helping others to uncover the triggers that alter our moods on a daily basis and implement new techniques to counter the negative effects and in turn use that energy and emotion to increase productivity."
Account Executive, Freshbooks
"As salespeople, we often times are hyper focused on our sales targets that we forget to take a minute to reset. It's important that salespeople understand the power of recharging, in order to further exceed your goals!"
Account Executive, Shopify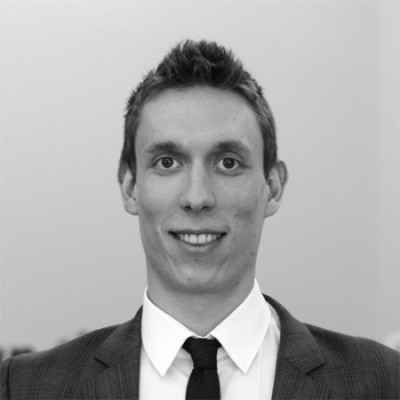 Hi, I'm Jeff Riseley - Founder of the Sales Health Alliance
As the Founder of the Sales Health Alliance and with over a decade of sales experience, Jeff understands the importance of Mental Health in achieving peak sales performance.
Battling anxiety, insomnia and panic attacks throughout his sales career - Jeff has used his knowledge of Mental Health to inspire sales teams to reach their full potential through better Mental Health and well-being.